Answers to your top five questions about stewardship
By Jared Spencer, Vestry Member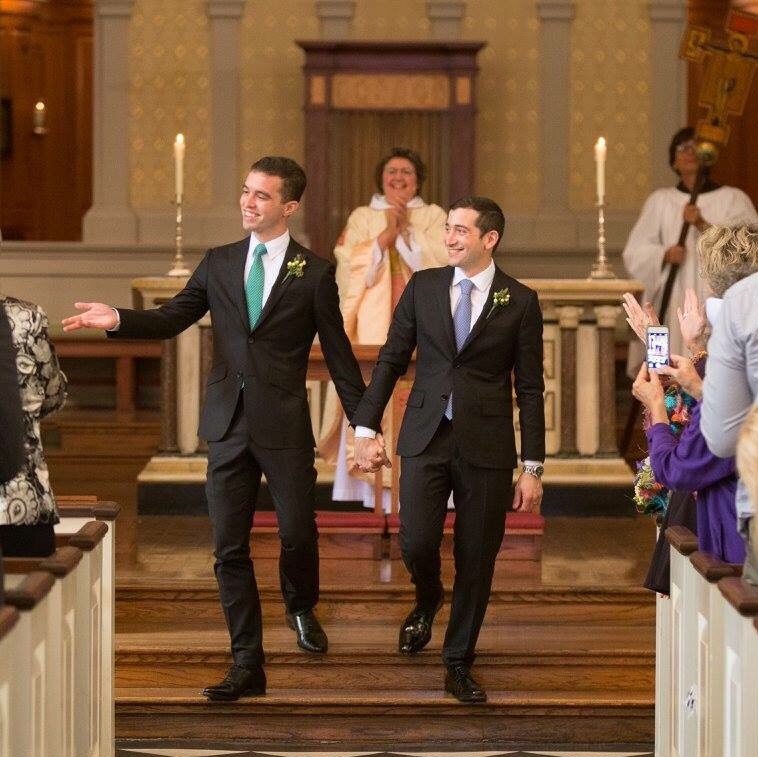 One of the privileges of serving on your vestry is that I get to understand some of what you're thinking about during stewardship season, so I want to take this opportunity to answer five questions I've heard from you:
1. "If I put $10 in the plate every week anyway, why do I need to sign a pledge form?"
2. "What's the minimum pledge?"
3. "Who knows how much I pledge?"
4. "What's the best way to pay my pledge?"
5. "Does the rental income from the new residential building mean we can scale back pledging?"
I'll also share some of the budget issues those of us you elected to serve as your vestry are considering.
1. "If I put $10 in the plate every week anyway, why do I need to sign a pledge form?"
Let me try to answer in practical terms as well as in spiritual terms. In practical terms: We as your vestry are responsible for ensuring St. Luke's goes into 2018 with a sustainable budget. It wouldn't be responsible for us to rely on guessing how much money will show up in the plate every week.
To make this very tangible: let's say you plan to drop $10 in the plate every week. If we know that money is committed, we could, for example, commit in turn to offer additional supplies for the Saturday night youth program. But if only you know you will commit that money, we can't make a sustainable plan; we can only use your $10 to cover unanticipated expenses. That makes it harder to put your $10 to the very best use – we can only put it toward the most immediate use.

In spiritual terms, here's what pledging means to me personally. It's my statement that my money can do more collectively, with the rest of you and with the prayerful oversight of the vestry and clergy, than it could do if I spent that money on my own. To me, it's the same as reading prayers collectively with all of you during the service.
So when I see the outreach we do, or the newcomer brunch, or even the lightbulbs in the chandeliers, I'm proud to know that resources God has given me are working collectively with your resources to keep this parish we love going.
2. "What's the minimum pledge?"
That's easy: there is no minimum. While the biblical tradition of the 10% tithe is meaningful, that doesn't need to be the entry point for pledges. I believe what God cares about most is the statement we make with our dollars about what's important to us.
3. "Who knows how much I pledge?"
Except for our business office, which needs to tell the vestry the total amount pledged by the parish, no one at St. Luke's knows how much you pledge. Not the Vestry, not Mother Stacey, not the Stewardship team. We believe this is important as a symbol of the fact that the commitment is ultimately between you and God.
4. "What's the best way to pledge?"
The way you fulfill your pledge is up to you, but I recommend automatic pledge payment so you don't have to worry about forgetting. Personally, I have my bank automatically mail St. Luke's a check once a month; my husband uses the pledge payment tool on the St. Luke's website to have his pledge charged to his credit card once a week. That makes record-keeping, particularly for tax deduction purposes, very easy. You can also use the traditional methods of putting a check in the collection plate, or requesting pledge envelopes from the church office so you can give cash.
5. "Does the rental income from the new residential building mean we can scale back pledging?"
It's correct that the new rental income means we don't have to worry about "keeping the lights on" in the same way we needed to worry about that several years ago. However – and it's a significant "however" – the things that really inspire us about this parish community – feeding homeless youth on Saturday nights, offering events like Conversations That Matter, even playing special musical instruments at our glorious Christmas Eve service – all go beyond keeping the lights on and do depend on our pledges.
That brings me to the budget realities we're looking at this year. Pledges are materially lower right now relative to last year. Right now, we're down about 15% from 2016, both in terms of the number of pledges and the total value of pledges. And compared to 2015, we're down about 25%. That would mean real reductions in what we can achieve collectively as a parish.
The good news is that even modest pledges can collectively make a real difference. Believe it or not, only about a quarter of St. Luke's members pledge.
If even 100 of those not pledging today – that's less than a quarter of the total – decided to pledge $15 a week, we would have the funds to operate another outreach program of the scale of our Saturday night youth program, for example.
That's exciting, and the possibilities that are open before us are part of why I and my colleagues on the vestry are so proud to serve you. If you have questions about how we put your funds to work, please ask me or any member of the vestry. You elected us, and we are committed to making sure that the resources you entrust to the use of this parish are not only used responsibly, but also for the glory of God and the betterment of His creation.