Adult Education: Anti-Racism Ministry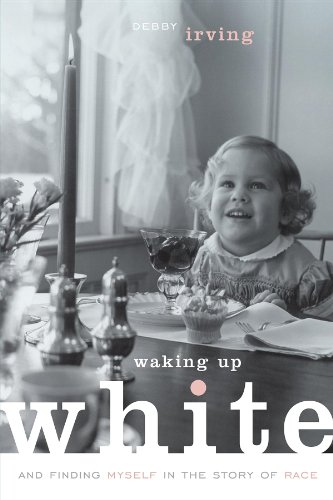 Our nation continues to grapple with systemic racism just as it has since the civil war and reconstruction. Adult Education: Anti-Racism Ministry is a discussion series designed to identify and discuss contemporary and historical issues of race, color, and ethnicity and their impact on our society in order to enable change in perspective, both individually and collectively, to encourage anti-racism in the broader community. It is a safe place for members of our parish and community to gain a deeper understanding of how racism affects our lives.
The series focus is on books, articles, documentaries and films that stimulate discussions on racism. In the past the series has used books such as How To Be An Antiracist by Ibram Kendi and So You Want To Talk About Race by Ijeoma Oluo to further our collective journeys. Over the course of the summer months, the series will use the book, Waking Up White, by Debbie Irving for discussions where we will share our understanding of what the author is teaching us about race.
If you would like to purchase the book from a minority owned bookstore, here are two local businesses: The Lit Bar and Sisters Uptown Bookstore.
These discussions are held via Zoom and beginning on May 3rd, the series will meet each Monday. Please contact Fr. Bo Reynolds for the Zoom link.
For book recommendations and resources, visit our bibliography on LibraryThing.
---
Learning is a lifelong journey

—

an adventure of asking questions about God, the Bible, ourselves and our world.
St. Luke's encourages our members and friends on this journey and offes educational opportunities through our Adult Education program, each September through May. This includes (but is not limited to) Bible study, book study, lectures, and workshops. Our Adult Education courses offer lively and challenging discussions in a small group setting, with inspiring and stimulating guest speakers who are experts in their fields.
Recent series include an in-depth examination of the Reformation and Anglicanism, exploration of the sacred texts of Islam and the Qur'an, the Book of John, Women in the Bible, and the Psalter (Book of Psalms).