These Last Days: Eschatology and Our Future Christian Hope
We live in days which are regularly described as 'apocalyptic'. Compounding crises such as global pandemics, rapidly accelerating climate change, and political instability have forced our popular imagination to wonder what the future of our world looks like and if there is any hope on the horizon. Christian responses to these questions have often been dominated by fundamentalist perspectives which interpret the language and symbols of biblical eschatological language as literal and specific predictions, miring the church's response in esoteric forecasting.
This series of lectures aims to help 21st century Christians understand the history and heart behind God's promise of the reconciliation of all things in Christ, exploring terminology, texts, and visual representations found in and informed by Scripture. We'll explore what Jesus said to his first disciples about the promise of his return, how the early church grappled with uncertainties and anxieties over the same, and how the church fathers and mothers came to understand this promise. Above all, we'll discuss how we can reclaim this glorious promise for ourselves and discuss how the hope of Christ's second coming in power and great glory can empower us as the disciples of Jesus today.
To join, email Fr Bo Reynolds or Zarina Sanjana for the zoom link.
March 1, 2021: Eschatology 101 with Dr Jeremy Hultin | Watch Lecture
*This class will begin at 7:30 pm and will be accompanied by a prerecorded lecture to watch in advance for discussion
March 8, 2021: Back to the Beginning: Advent Texts and Jesus' Teaching on His Return with The Rt Rev Andrew St John | Watch Lecture
March 15, 2021: The Apocalypse of John: An Overview with The Rev Stephen Morris | Watch Lecture
March 22, 2021: Early Perspectives on the Return of Christ with The Rev Dr Andrew McGowan | Watch Lecture
March 29, 2021: Eschatology in the Old Testament with Dr Jeremy Hultin | Watch Lecture
*This class will begin at 7:30 pm and will be accompanied by a prerecorded lecture to watch in advance for discussion
April 12, 2021: Understanding Fundamentalist Eschatology and Reclaiming Christ's Return with The Rev Gregory Stark | Watch Lecture
April 19, 2021: Picturing the Apocalypse with VK McCarty
April 26, 2021: The Restoration of All Things: An Eschatology for 21st c Christians with The Rev Bo Reynolds
---
Adult Education: Anti-Racism Ministry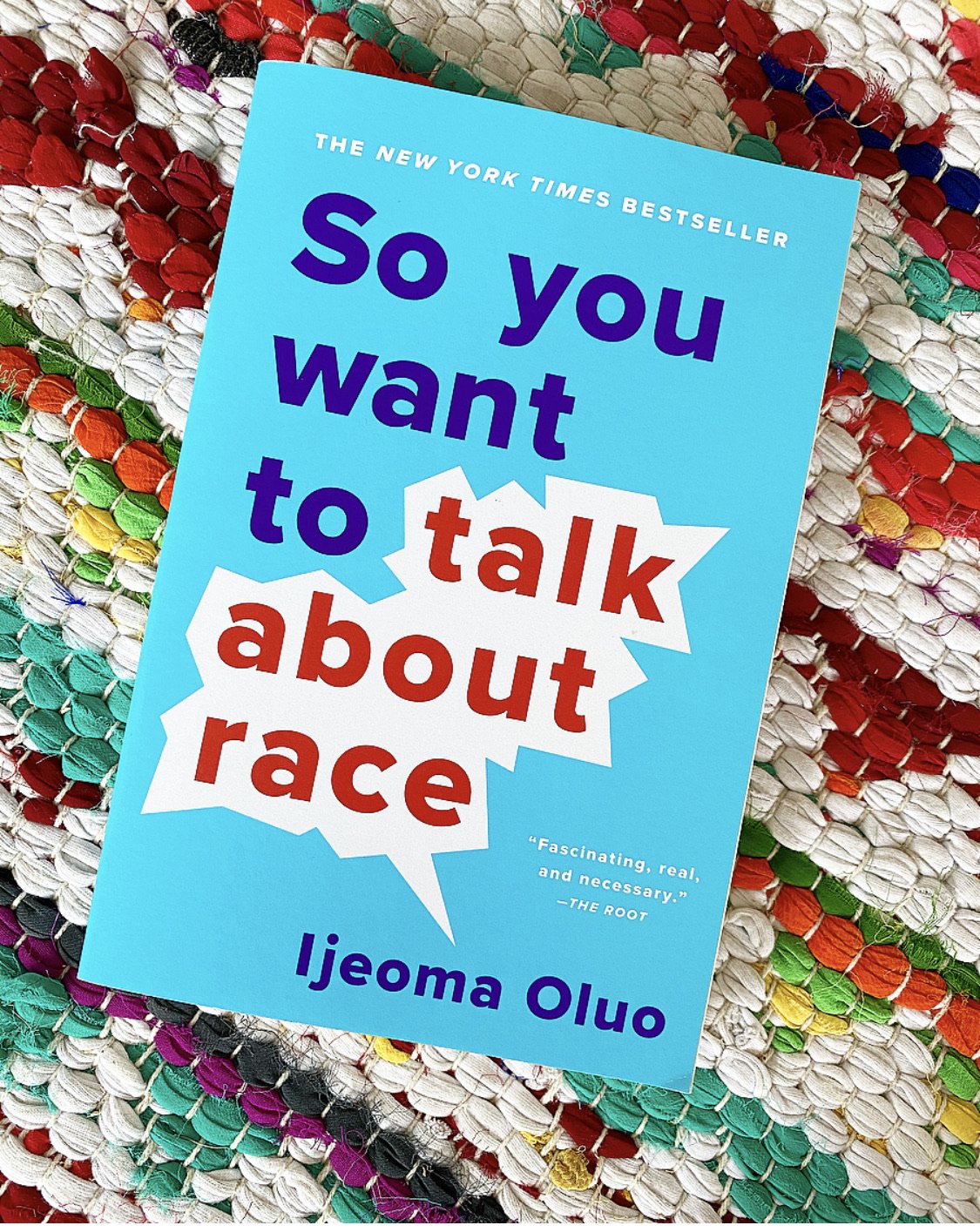 With the deaths of George Floyd and others, we are once again grappling with systemic racism as has almost every generation since the civil war. It was hotly debated in the 1960s resulting in the Civil Rights Act, and now a generation later the issue is once again in the forefront. Adult Education: Anti-Racism Ministry is a new series to identify and discuss contemporary and historical issues of race, color, and ethnicity and their impact on our society in order to enable change in perspective, both individually and collectively, to encourage anti-racism in the broader community. It is designed as a safe place for members of our parish and community to gain a deeper understanding of how racism affects our lives.
The initial focus for discussion will center on the book by Ijeoma Oluo, So You Want to Talk About Race. We will be discussing the book in segments over the course of several weeks where we will share our understanding of what the author is teaching us about race. During our first session we will be discussing chapters one and two. If you would like to purchase the book from a minority owned bookstore, here are two local businesses: The Lit Bar and Sisters Uptown Bookstore.
The group will meet on Tuesdays from 7 until 8pm. These discussions are held via Zoom. Please contact Fr. Bo Reynolds or Zarina Sanjana for the Zoom link.
There will be no Adult Education on Monday, January 18.
For book recommendations and resources, visit our bibliography on LibraryThing.
---
Learning is a lifelong journey

—

an adventure of asking questions about God, the Bible, ourselves and our world.
St. Luke's encourages our members and friends on this journey and offes educational opportunities through our Adult Education program, each September through May. This includes (but is not limited to) Bible study, book study, lectures, and workshops. Our Adult Education courses offer lively and challenging discussions in a small group setting, with inspiring and stimulating guest speakers who are experts in their fields.
Recent series include an in-depth examination of the Reformation and Anglicanism, exploration of the sacred texts of Islam and the Qur'an, the Book of John, Women in the Bible, and the Psalter (Book of Psalms).