Learning is a lifelong journey, an adventure of asking questions about God, the Bible, ourselves and our world. St. Luke's encourages people of all ages to participate in official and informal learning. Formal learning for adults includes Bible Study, lectures and workshops.
Our Adult Ed courses offer lively discussions with inspiring and motivational guest speakers in a small group setting. From a deep dive into the Reformation and Anglicanism to exploration of the sacred texts of Islam and the Qur'an.


Adult Ed Series 2018
Credo: An exploration of ecumenical councils, early heresies, the Creeds, and the Holy Trinity

Monday nights at 7 pm in Laughlin Hall
September 17–December 10

With an exciting array of guest speakers and planned book and Bible studies, Adult Ed will focus on the questions fundamental to the early Church -- and why it still matters for us theologically, liturgically, and spiritually many centuries later. To guide our discussions, we will explore Heresies and How to Avoid Them: Why it matters what Christians believe edited by Ben Quash and Michael Ward. We will also explore some of The Rev'd Dr Sarah Coakley's God, Sexuality, and the Self: An Essay On the Trinity.' In an lecture independent of the overall theme, art historian Dr Dennis Raverty will be a guest speaker on the theology of landscape.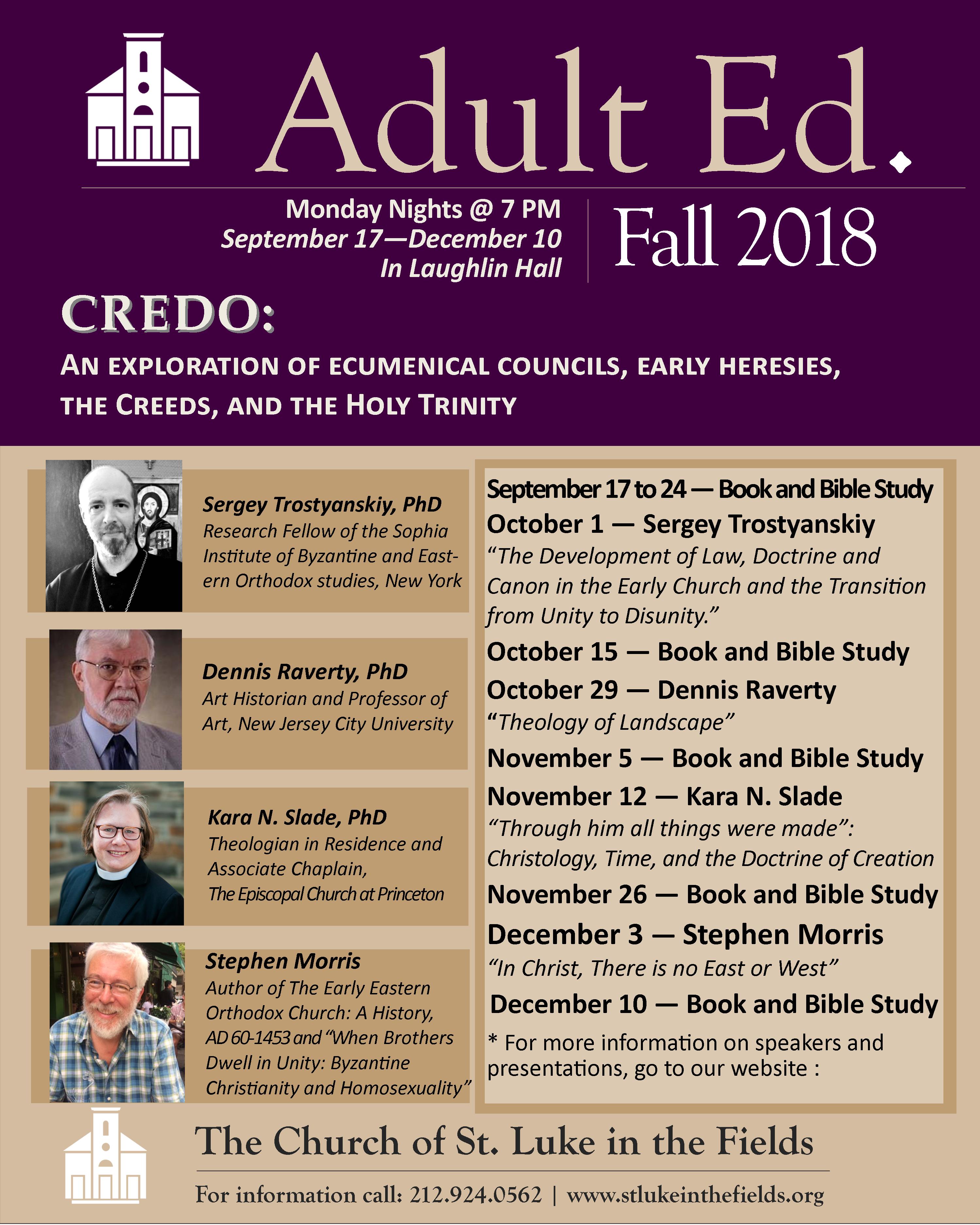 Please click the image above to get a printable version of our flier.
For more information please contact Fr. William Ogburn at 212.924.9327 or