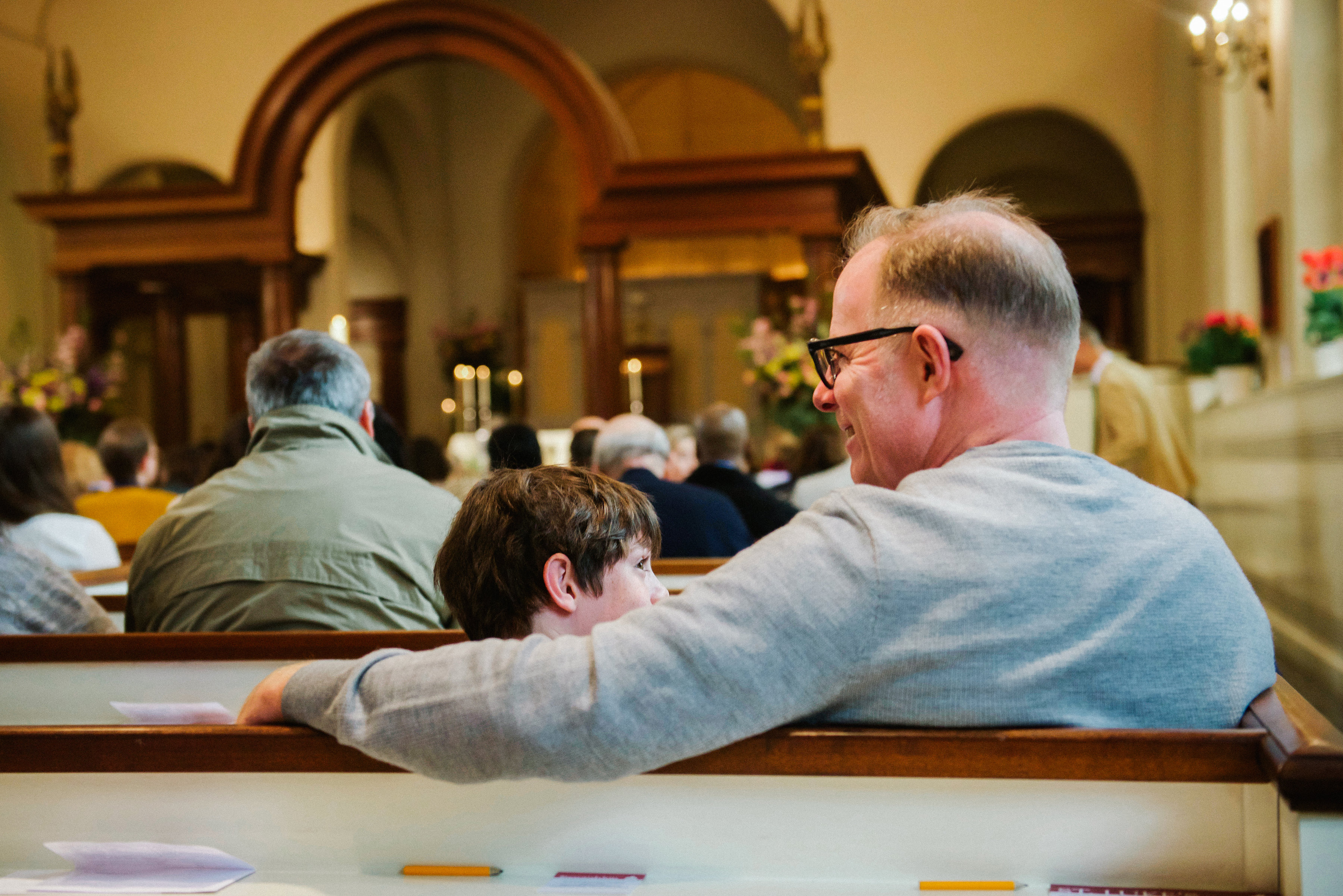 Growing together in how we know and love God
We delight in offering opportunities for children, teenagers and families to experience the joy, challenge, relevance and beauty of Christian faith. As an Episcopal Church we are always seeking to live out our baptismal promise to "do all in our power to support these persons in their life in Christ." We provide a safe space for young people to...
Worship in a welcoming community where all participate in liturgy and Eucharist, regardless of age.
Engage the Bible, Christian traditions and liturgy with creative and critical minds in Sunday School.
Serve the parish and wider community as often as you like like to spread God's love and make our world a better place.
Stay up to date with what events we have planned for Children, Youth, and Family each month!
Keep scrolling to read about:

Click here to register for email announcements from Children, Youth, & Family at St. Luke's!
If you have any questions about Children, Youth, & Family at St. Luke's, please contact us.
---
---
Worship
Children are welcome at all services! St. Luke's offers two services specially geared towards children and families: a weekly 9:15 am Sunday service during the school year, and a 5:30 pm monthly evening service service.
We include children of all ages at our 9:15 am Sunday Service. Children participate in the choir, on the altar, within the sermon, and reading at the pulpit weekly.
Supper Chapel, our 5:30 pm Monthly Weeknight Service is an inter-generational, family friendly service where children have a front row seat and wisdom and love is shared among all ages. Children and teens are able to participate at the altar, and take on roles that may be new to them. For service schedules, click here.
Sunday Nursery Care
Nursery care is offered for our youngest members, birth through age 5. Families are encouraged to bring children to the service. Please ask the ushers for the location of the nursery.
Sunday School and Parent Fellowship
Sunday School follows the 9:15 am family service during the school year for ages 4 through 18. Fun and creative classes are lead by artistic and passionate teachers who engage children with bible stories through art, movement, and service.
Concurrently, parents gather for fellowship and forums lead by clergy and parishioners in our "Around The Table" group.
Ones & Twos Group
This ministry is a support and information group for young children and their parents and caregivers. This is a great opportunity to connect and enjoy the company and conversation of other parents and caregivers of toddlers. Join us for coffee and connection.
Ones & Twos Group is currently on Hiatus.
For more information, please contact the Parish Office at 212.924.0562 or
Choristers
Young people in third through eighth grades are invited to audition for the choir. They sing at most 9:15 services during the academic year. While not a religious education program itself, Choristers offers a marvelous musical education and a small stipend to those who wish to lead the congregation through song.
In addition to singing regularly at services at the church and the school, the Choristers participate in special events such as concerts and Evensong services at St. Luke's Church and at other venues, and perform with the Choir of St. Luke in the Fields, a professional vocal ensemble, and on occasion with orchestra. They have the option to participate in an annual Chorister Festival at the Cathedral of St. John the Divine.
For more information, go here, or email David Shuler, Director of Music.
Junior Acolytes
Children in third grade and above are encouraged to lead and learn in the liturgy by serving as acolytes. Our junior acolytes participate in services through activities such as: carrying the cross, lighting candles, and serving at the altar.
For more information about becoming a Junior Acolyte, contact Fr. Bo Reynolds.
Youth Group
The St. Luke's Youth Group meets twice a month for fun and fellowship. On Sundays, we gather for Formation at Teens Around The Table. Our Youth Group also plans a monthly fun activity for Youth Group Fun Friday, where events can range from laser tag to glow in the dark dodgeball.
Teens can text @ygfun to 81010 to receive all youth Group alerts!
Confirmation for Teens
Teenagers in the seventh grade or above are beginning to make adult decisions about who they are and how they will live. Confirmation studies include the major doctrines of faith, ask questions, and engage their faith critically, and discern what Christian commitment means for young adults in the Episcopal Church. Confirmation classes are offered during the academic year between the 9:15 am and 11:15 am masses.
If you wish to be Confirmed, please contact any member of the Clergy and arrangements will be made. Youth Confirmations usually take place at the Great Vigil of Easter.