A Message From the Rector | August 17, 2021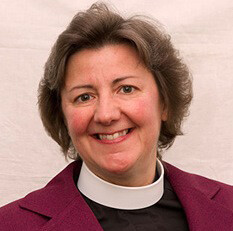 Dear All,
I hope and pray that this finds you and your loved ones well and managing to take some time this summer to relax and decompress after such a stressful year. As we all know the uncertainty of the pandemic continues with infections and new variants emerging. The trajectory we seemed to be on early in the summer has altered and we will need to continue to be flexible, yet steady and thoughtfully responsive to emerging trends.
I am writing to update you about Fall plans. At this time, we are requiring masks in worship once again. We continue to strongly encourage full vaccination for all eligible persons, but like most churches at this time we are stopping short of requiring vaccination for in-person worshipers due to several legal factors and logistical issues. These issues are many and we have given thoughtful attention to each from many angles. Pertinent issues include but are not limited to:
Working with HIPAA laws.
Unvaccinated people would need to be in some sort of discrete seating area which feels inhospitable.
Turning people away who refuse to be vaccinated is both uncomfortable and not a reasonable expectation for ushers or staff to fulfill.
Children cannot yet be vaccinated, making family attendance complicated.
Some people may be unable to be vaccinated for medical reasons but we would still want to include them in our in-person worshiping community.
The single most important issue spiritually and theologically is that all are equally welcome in God's house. We know from parishioners' own self-disclosure that the vast majority of our in-person worshipers are fully vaccinated and we hope and pray that all of the St. Luke's community will become vaccinated if they haven't already done so.
Fall Worship Schedule
We hope that our first Sunday back in our refurbished sanctuary will be Sunday, September 5. There was some delay due to unforeseen pew refurbishment issues, but we look forward to resuming worship in our beloved church. Lighting, audio and pew kneelers have been variously improved, the sacristy and ambo repainted and the church windows cleaned. Our current worship schedule will continue through September 12. We continue to plan to return to our 3 service schedule of 8am, 9:15am and 11:15am services on Sunday September 19. The 11:15am service will be livestreamed.
We will again offer daily weekday Mass beginning Monday, September 20. However, we are going change to a 12noon Mass Monday through Friday. The decision to change the daily Mass time to 12noon is based on the positive response to our summer Wednesday 12noon Mass and the recognition of several factors. There is considerable foot traffic during the day on our block, including Thrift Shop customers and neighbors from the community who stop in to the church during the day; we think a 12noon Mass time might suit a wider population than the evening Mass time, especially as evening activities during the pandemic have frequently become Zoom gatherings; ours is a residential neighborhood and more people are working from home during the pandemic and a 12noon service may suit the rhythm of their work day; we know that people continue to have safety concerns regarding public transportation especially at night, that may be reduced during the day; we have learned that older people often prefer day time commitments to venturing out in the evening, particularly during the winter months.
The plan is therefore that we will offer 12noon Mass on a trial basis and review next summer, recognizing that if and as COVID realities change in a positive direction this may again impact peoples' daily patterns. This change is being made in an effort to serve the widest possible community and in the hope that more people can receive Eucharist during the week.
Welcome Reception and our Patronal Feast
We hope to see you at the Fall Welcome Reception on Thursday, September 23 at 6:30pm in the gardens. Invitations will be sent next week!
A reminder that our (rescheduled) 200th Anniversary service is at 10:30am on Sunday, October 24th. We will observe St. Luke's Day on that Sunday and Bishop Andrew Dietsche will be joining us, along with several former St. Luke's clergy.
In all of these activities and plans, COVID may of course require further adjustments and we will keep you informed promptly of any new developments.
As always, please continue to reach out to us on the clergy team with questions, concerns and pastoral needs. We gladly continue our home and hospital visitations, pastoral meetings and sacramental services and are always willing and eager to meet with you in person or on Zoom.
With love and prayers for each of you, your loved ones and for St. Luke's in the months ahead.
Faithfully,
Mother Caroline Stacey, Rector