A Message from the Rector | December 22 2021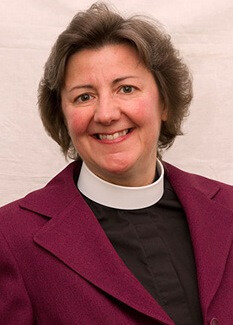 Dear Members and Friends of St. Luke's,

Given recent explosive trends in the spread of the COVID Omicron variant (noted in a NY Times Article or seen on the NY Times tracker), we are not going to offer in-person worship this Christmas.
Christmas Eve, Christmas Day and December 26 services will be offered by live-stream only at the following times:
Friday, December 24: Christmas Eve at 10pm, with a choral prelude at 9:30pm (Available here)
Saturday, December 25: Christmas Day at 10:30am (Available here)
Sunday, December 26: First Sunday after Christmas at 10:30am (Available here)
Saturday, January 1: Feast of the Holy Name at Noon
[Note: Weekday 12noon Masses and the 6:30pm Eucharist on Thursday, January 6, the Feast of the Epiphany will continue to be in person.]
I know that we are all deeply disappointed by this rapidly evolving situation, yet this seems the only responsible course of action at this time. St. Luke's has diligently followed a vaccination and masking policy but given the trajectory of the viral spread, we do not think that this will offer sufficient protection for in-person worshipers of any age, particularly the very young, the elderly, and those with underlying health conditions.
We will be closely monitoring the situation as it develops, and will communicate any additional information by eblast, including details of future live-streamed services and when in-person worship will resume.
Meanwhile, please stay safe and well. Jesus was born into a world no less troubled and uncertain than our own. He is our Light and our Truth at all times, in all circumstances and in all places. My prayer this Christmas is that God's love made known in the birth of Jesus will comfort, sustain, and strengthen you and your loved ones in this holy season.
May your hearts and your homes be hopeful, peaceful and joyful even in these challenging times.

--Mother Caroline Stacey