American Lamentations at Saint Thomas Church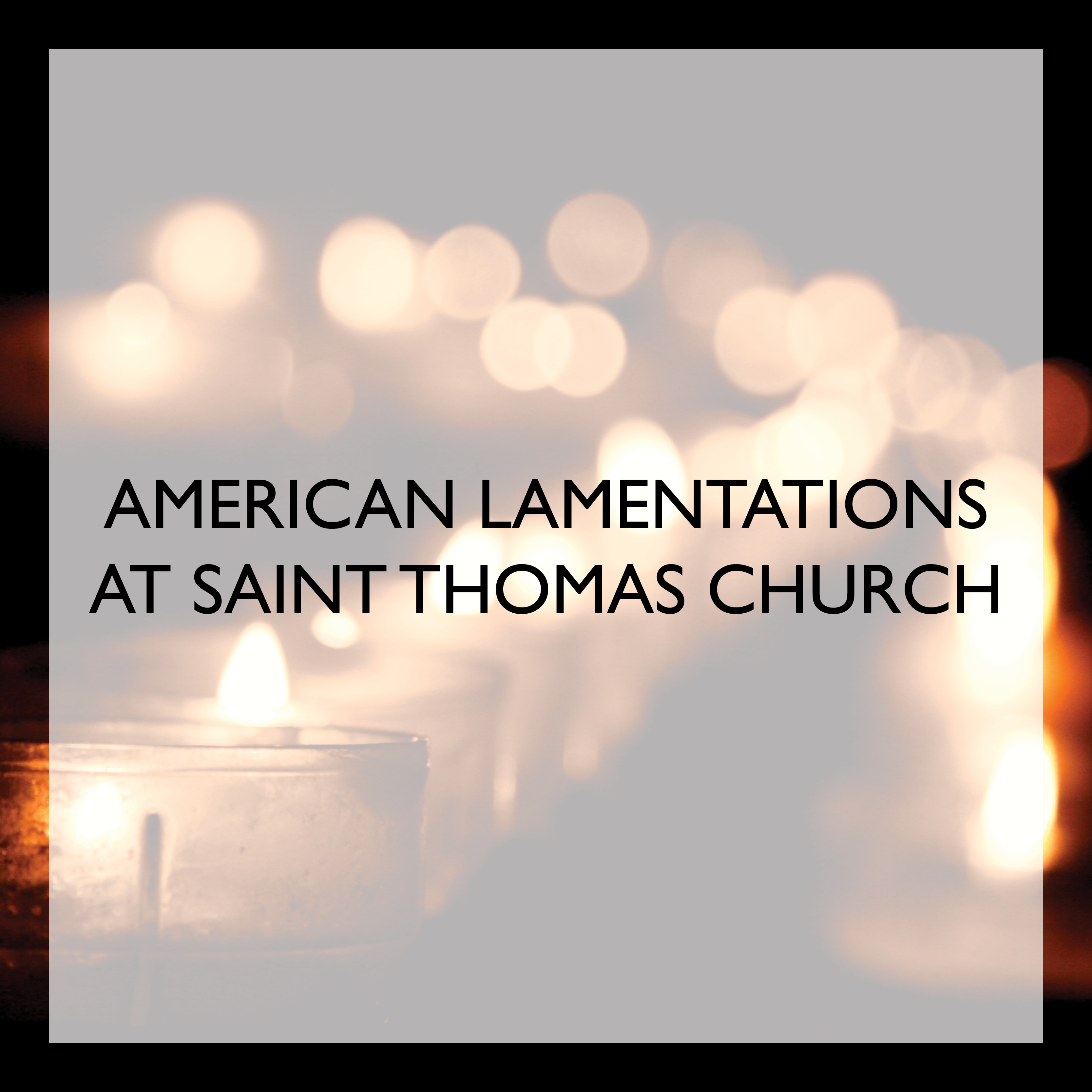 The Antiracism Change Team invites you to explore the many events and outreach opportunities available in the city that promote social justice, including the following.
American Lamentations
Tuesday, May 16, 2023 at Saint Thomas Church
Concerts at Saint Thomas Church presents the debut of Trevor Weston's American Lamentations. This work focuses on the history of enslavement and racial inequality in the Episcopal Church.