Art & Acceptance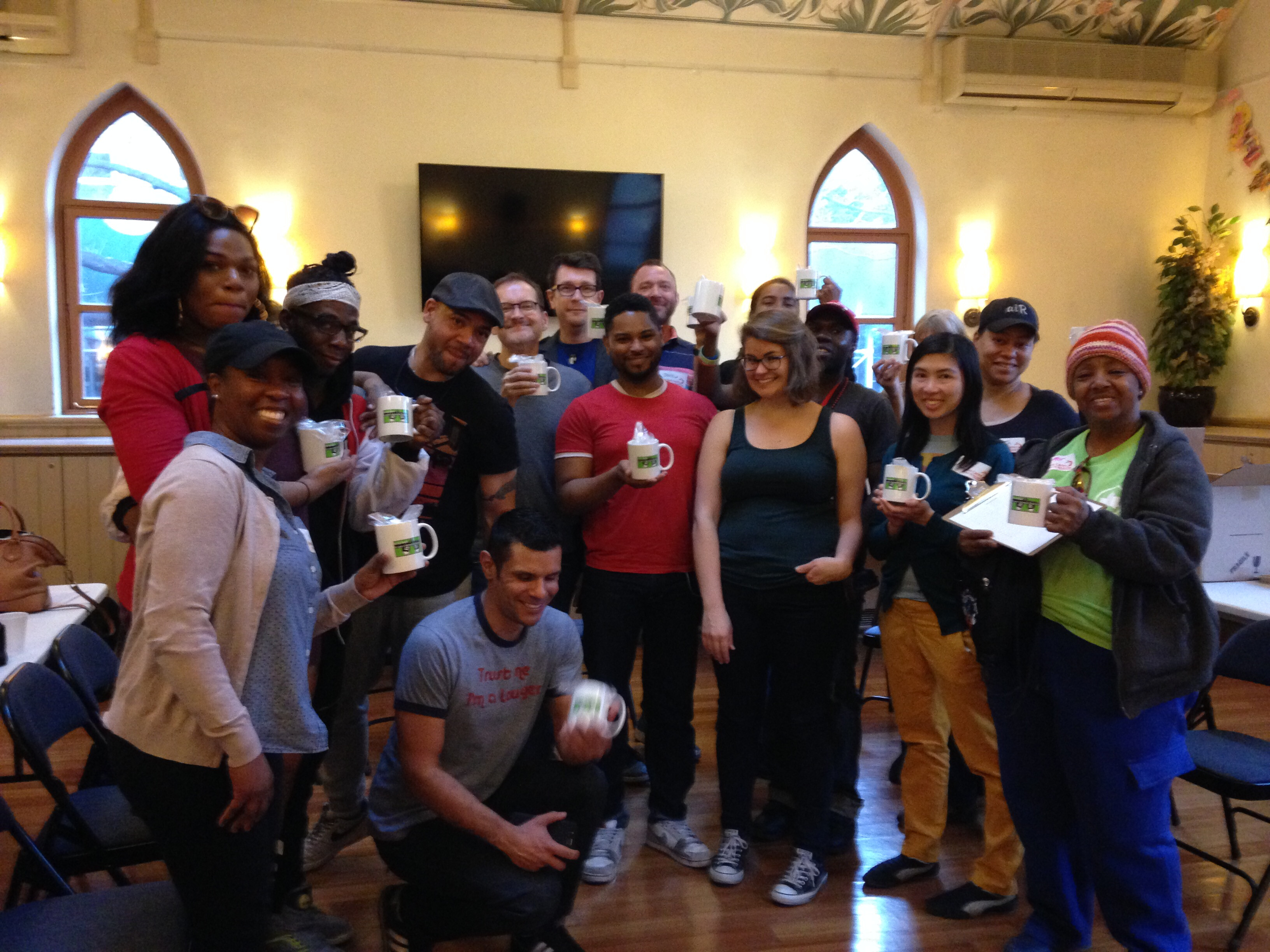 Art & Acceptance: A Weekly Drop-In Program for LGBTQ+ Youth
Art & Acceptance runs from 4-7pm every Saturday, except for Church holidays and events. Enter at 653 Greenwich St.
Art & Acceptance is a weekly Saturday evening drop-in program for LGBTQ+ young people ages 18-29. We offer a safe, hospitable, gender-diverse, nonsectarian safe space. The program includes a nutritious home-cooked dinner and to-go bag with a second meal, space for art, reading and writing, music, and dance, a free clothing and toiletries "shop," recurring health and legal clinics and crisis support, all free-of-charge.
Volunteers are critical to every part of this program – helping to serve food, run the shop, and participate in games and arts activities. Lawyers, medical staff, and other professionals donate their time. In-kind donors provide art supplies. St. Luke's School donates its space. Neighbors, parishioners and allies donate clothes, toiletries, and funding for food, activities, and supplies. We couldn't do it without all of you. Thank you. You can sign up for a volunteer shift here. Please also email Outreach if it's your first time.
Please consider donating to our Amazon wish list.
Young adults who are LGBTQ+ can see our Facebook page or Instagram for more information and message us there.