COVID Protocols for Concerts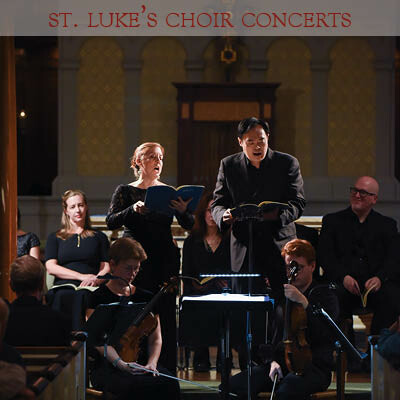 COVID PROTOCOLS FOR THE 2021-22 SEASON
Updated July 27, 2022
St. Luke in the Fields is committed to ensuring a safe environment for both our performers and in-person audience members throughout next season. We will be carefully monitoring conditions in NYC, along with local and CDC guidelines, and we will communicate exact protocol two weeks in advance of any in-person concert. We thank you in advance for your patience and consideration this year.
For the 2022-2023 season, St Luke's will require all performers and audience members to provide proof of vaccination. This can take the form of an actual vaccine card, a photo of a vaccine card, the NYS Excelsior Pass or the Key to NYC Pass. If you have questions about the Excelsior or Key to NYC pass or how to show proof of vaccination, please reach out to for help.
St. Luke's reserves the right to require that audience members wear masks while they are inside the performance venue. Please note that St. Luke's may ask audience members to be masked, but not require performers to be masked. In this instance, we would ensure that there is a safe distance between the first row of concert attendees and performers.
If you have any questions about these protocols, please email
Thank you in advance for your cooperation this season as we return safely to the joy of live music!