St. Clement's Episcopal Church Food Pantry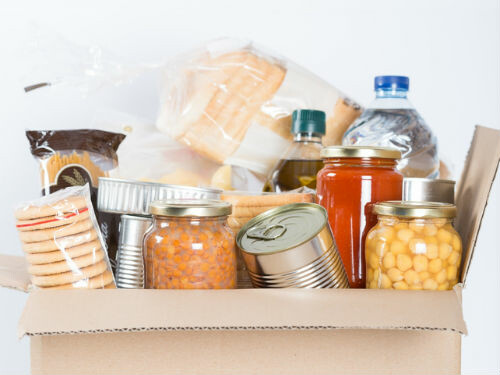 COVID-19 Update:
St. Clement's Food Pantry is continuing its important work in a safe and physically distanced way. The need is high. They are distributing pre-packed bags of nonperishable food items. Currently, the most critical need is for volunteers to collect donations from different parts of the city in the days leading up to Thursday of each week. St. Clements could also use volunteers on-site for line monitoring and computer tracking on Fridays and Saturdays. Please email Hannah to coordinate.
---
As part of our offering every Sunday, St. Luke's collects non-perishable food items for the food pantry at St. Clement's. Volunteers are always needed by St. Clements, located at at 423 W 46th Street, to pack food on Thursdays (5:30pm-8:30pm) and to help distribute food on alternating Fridays (9am-11am). For more information, email us.