The Choristers of St. Luke's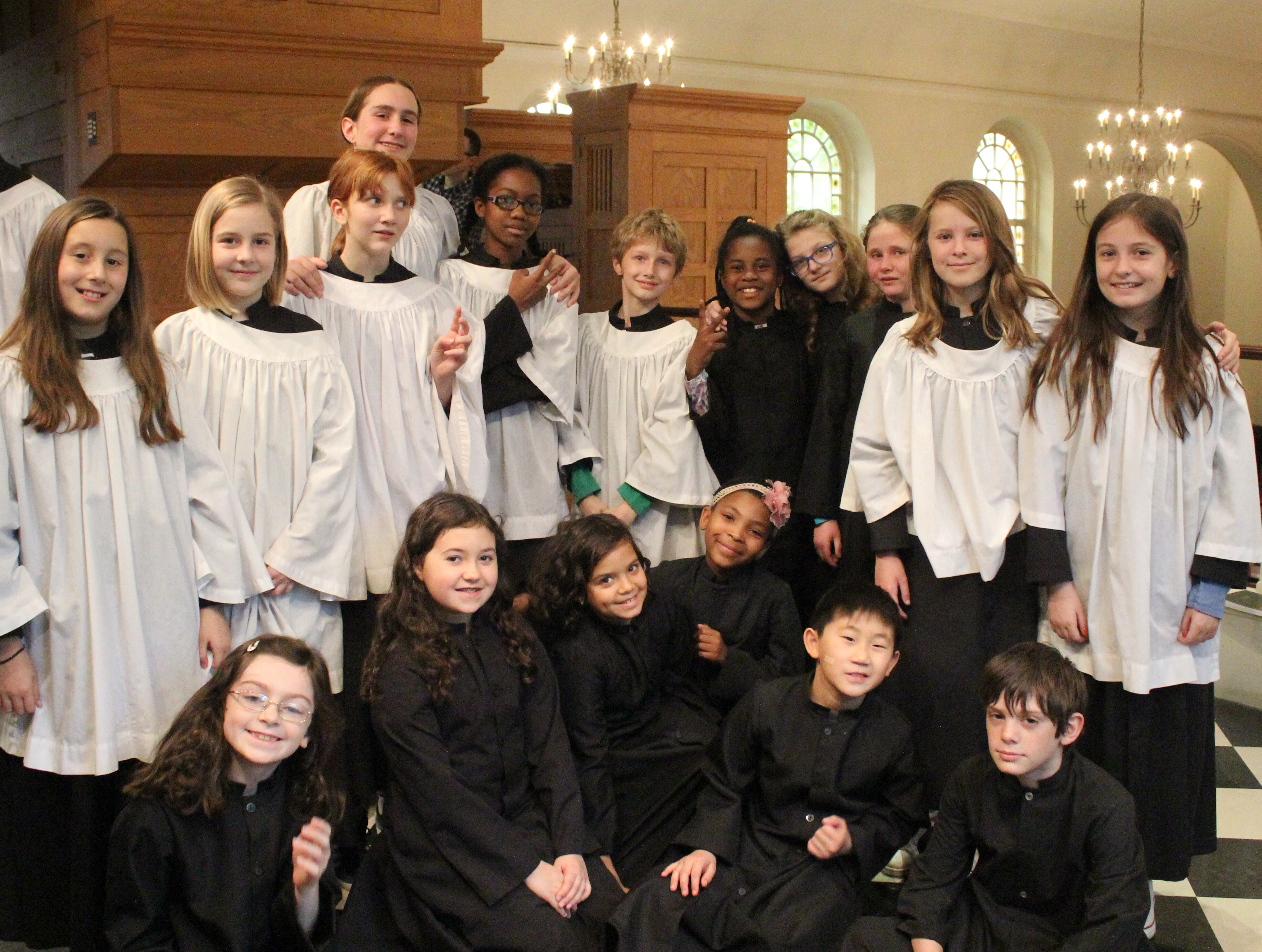 The St. Luke's Choristers is a choir of boys and girls in grades 4 through 8. While many of the Choristers attend St. Luke's School, the choir welcomes children of parishioners at St. Luke's Church as well as from the wider community. Choristers learn the basics of musical notation and receive vocal training. There are frequent solo opportunities, which allow children to develop poise when performing in front of others. The Choristers have the opportunity to work with adult professional musicians in a professional setting.
Membership is open to any child who loves to sing and is willing to commit to the rehearsal and service schedule.
Auditions for children in the third grade and fourth grade are held in December. Children who are accepted into the Choristers have training rehearsals on Tuesday afternoons from 3:30 to 4:30 pm from January through May. They then join the Choristers in the fall as probationers, and become full members of the choir the following September.
Children in grades 5 through 8 are welcome to audition at any time, by appointment.
The Choristers rehearse throughout the school year on Wednesday afternoons from 3:45 to 4:45 pm. The Choristers sing at the St. Luke's School Eucharist on Thursday mornings at 8:30 am and at the 9:15 am service at St. Luke's Church on Sunday mornings about three times a month.
In addition to singing regularly at services at the church and the school, the Choristers participate in special events such as concerts and Evensong services at St. Luke's Church and at other venues, and perform with the Choir of St. Luke in the Fields, a professional vocal ensemble, and on occasion with orchestra. They have the option to participate in an annual Chorister Festival at the Cathedral of St. John the Divine.
For questions or to schedule an audition, please email David Shuler at the Music Office at St. Luke's Church or call 212-633-2167.