"If I were a place, I'd be home": Reading and Writing at Art & Acceptance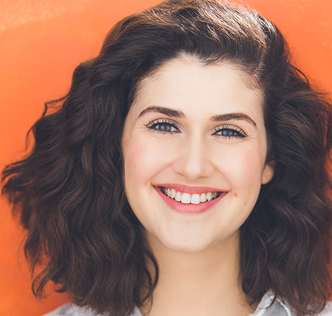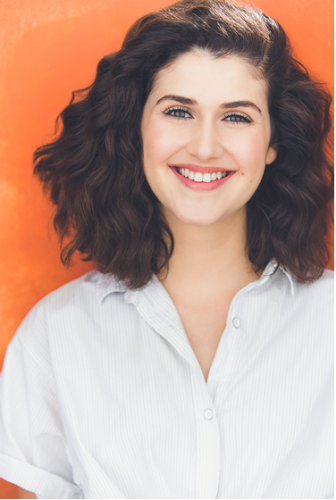 Interview with Alex Sarrigeorgiou: writer committed & beloved Art & Acceptance volunteer, and creator of our weekly Reading & Writing Table.
What inspired you to start the Reading & Writing Table?

When I first started volunteering at Art & Acceptance four and a half years ago, we would occasionally have writing activities. Then it sort of died down. I thought this kind of self-expression was an important need, and wanted to provide activities for it. I've been doing this regularly for about two years now. It's really become a nice part of the community.
How did the Lending Library get started?
I was talking with some of the youth about library cards, and a lot of them said things like, "Oh, I have too many fines, so I can't go to the library anymore." So I started bringing in books from home. Then I started going to used bookstores to get more books. Then I asked other volunteers to donate. It just kept growing.

Now we have suitcases full of books, and a really wide range of topics! Art & Acceptance guests can read during the program, or check books out. And while we do encourage them to return the books, we understand that things happen, especially considering that most of them have no regular place to stay. So they're always welcome to check out more, whether or not they are bringing books back.
Our awesome reading and writing volunteer. Sergio Mota, invited his friend Vivian Stein to volunteer, and she works for the New York Public Library. She was able to actually get the NYPL to have a table at the program in August, helping people to get cards, or to get rid of their outstanding fees. We are going to do this again in September as well. When the NYPL came that first time, it was during a major heat wave, which meant a lot to us. In such relentless heat, libraries can serve as cooling centers for people experiencing homelessness. Seven participants at Art & Acceptance got library cards that day.
What kinds of books are these young adults looking for?

All kinds! We make sure there is always someone there at the table, so when someone approaches, we can chat with them to find out what they are interested in, make suggestions, and try to find books they specifically request. Certain books are definitely popular -- one guest is obsessed with the Gender and Sexuality Workbook, and every week they will read part of it aloud to a volunteer. They never want to take it out, just read it during the program. There is also a book on mental health and people of color that's been catching people's eyes. Actually, we recently had a request for Dostoyevsky! So I'm making sure to look out for that.
But also, there's a really wide range of literacy at Art & Acceptance. We're still figuring out how to engage people who struggle with reading in the first place.

Tell me about the writing part.


I always make sure to provide prompts and ideas. A lot of the young people, they just want to write about what they want to write about, so it's definitely a space for free writing as well.

But some of our guests love the exercises! They come up right away to say, "So, what's the prompt for tonight?" We have a variety, from poetry prompts, to narrative writing, to more personal journal writing. Our guests really loved the one where you write a letter to yourself in the future. I brought in envelopes, so they could address the letters to themselves, and put a date on the envelope for later. A lot of the youth asked me to hold on to their envelope and give it back to them when the date comes around. In fact, if they want me to, I will hold on to anyone's writing so it's safe and they can access it later. We have to realize their possessions are not always safe.

Right now we have a bunch of plays, and the guests will spontaneously put on scenes in the middle of the dining room. There was a lot of enthusiasm for our "table reads" of scenes from the show Pose – I found the scripts online. Last week we had an exercise on writing your own script. I provided an opening and you would go from there and create your own scene.
Recently I gave them some prompts that would help them to think in metaphors:
"If I were a song I would be…"
"If I were a color I would be…."
One guest was really excited by this. The next week she came back and wanted more! She ended up writing, "If I were a place, I'd be home. If I were…. but I am." I thought that was beautiful.
What kind of book donations do you receive? What are you looking for?

I want to give a shout-out to David William from the parish. He gave Art & Acceptance a subscription to Poetry Journal, which is much appreciated and loved. He got us a Langston Hughes book that a guest had specially requested, along with some other poetry books. That book meant so much to her. Along with his having volunteered, these are really lovely contributions.

Recently, the young people have asked for more mystery and adventure novels, and also "love stories." Fun, "beach read" kind of books. And, we just had that Dostoyevsky request! So if anyone has a Crime and Punishment to give us, there's an audience for it.