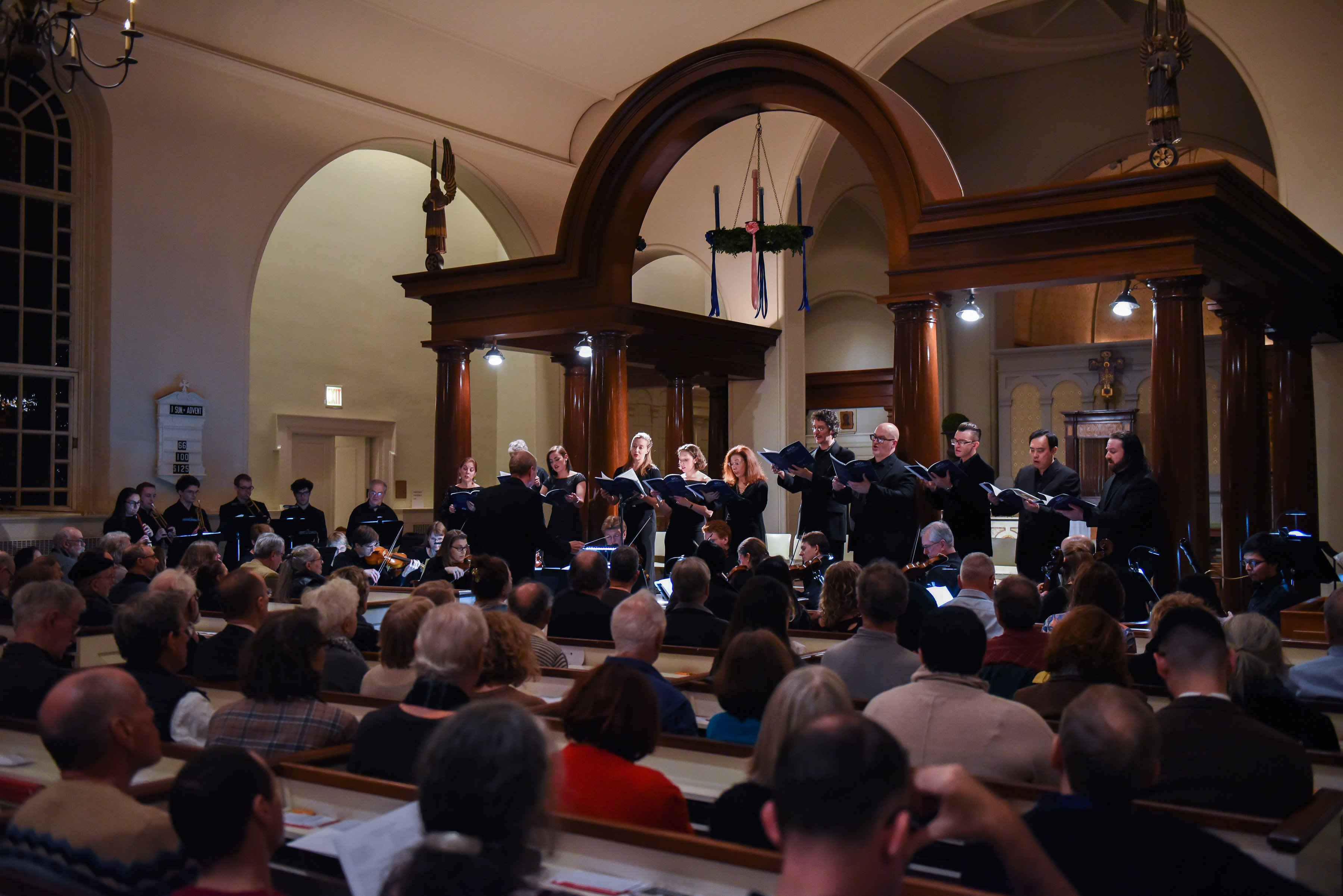 2020-21 St. Luke's Concert Series
Thursday, December 10, 2020 at 8 PM - a virtual CONCERT
A Sixteenth Century Roman Christmas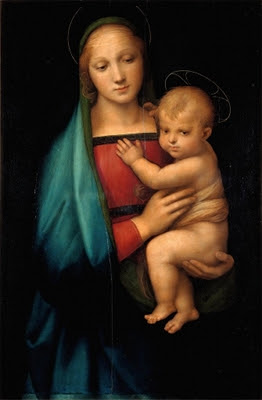 Featuring the Missa Hodie Christus natus est by G.P. da Palestrina, the program will include motets for the Christmas season by Palestrina, Victoria, Peter Philips and Josquin Desprez
Choir of St. Luke in the Fields
Tickets are free.
donations gratefully accepted
----------------------------------------------

Missa Reges terrae: II. Gloria
Praise for the Choir of St. Luke in the Fields' recording of Pierre de Manchicourt "Missa Reges terrae":
"The performances are bracing, pinpoint realizations of the music, hauntingly beautiful and glowingly soundstaged."
- Gapplegate Classical-Modern Music Review
"Conductor and choristers perform with conviction, letting Manchicourt's heavenly music sing for itself."
- Early Music Review
----------------------------------------------
David Shuler, Director of Music
Phone: 212.633.2167 Email:
Elissa Weiss, Concert Series Assistant
Phone: 212.414.7440 Email:
----------------------------------------------
2019-20 St. Luke's Concert Series
5 Thursday nights at 8 PM -- pre-concert lectures at 7 PM

Tickets: $35 general admission; $25 students/seniors
Season subscription: $145
Tickets will be mailed after Labor Day.
TICKETS AT THIS LINK
First Concert of the New Season
Thursday, October 24, 2019 at 8 PM

VENUE CHANGE FOR THIS CONCERT ONLY:



The Church of the Ascension - 5th Ave & W 10th St

William Byrd - The Great Service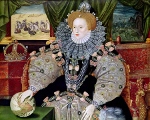 William Byrd's monumental Great Service is often described as the "crown jewel" of Anglican sacred music. It is one of his most magnificent creations, awesome in scale and hugely demanding, with intricate and complex ten-part polyphony and inexhaustible variety. The Great Service consists of the canticles that were sung during the services of Matins and Evensong, as found in the Thomas Cranmer's newly created 1449 Book of Common Prayer, along with the Creed for Holy Communion. The program will also include psalms, anthems and organ works by Byrd.
Choir of St. Luke in the Fields
Lecturer: Dr. Lynette Bowring
---
Thursday, December 5, 2019 at 8 PM
A French Baroque Christmas: Music of Marc-Antoine Charpentier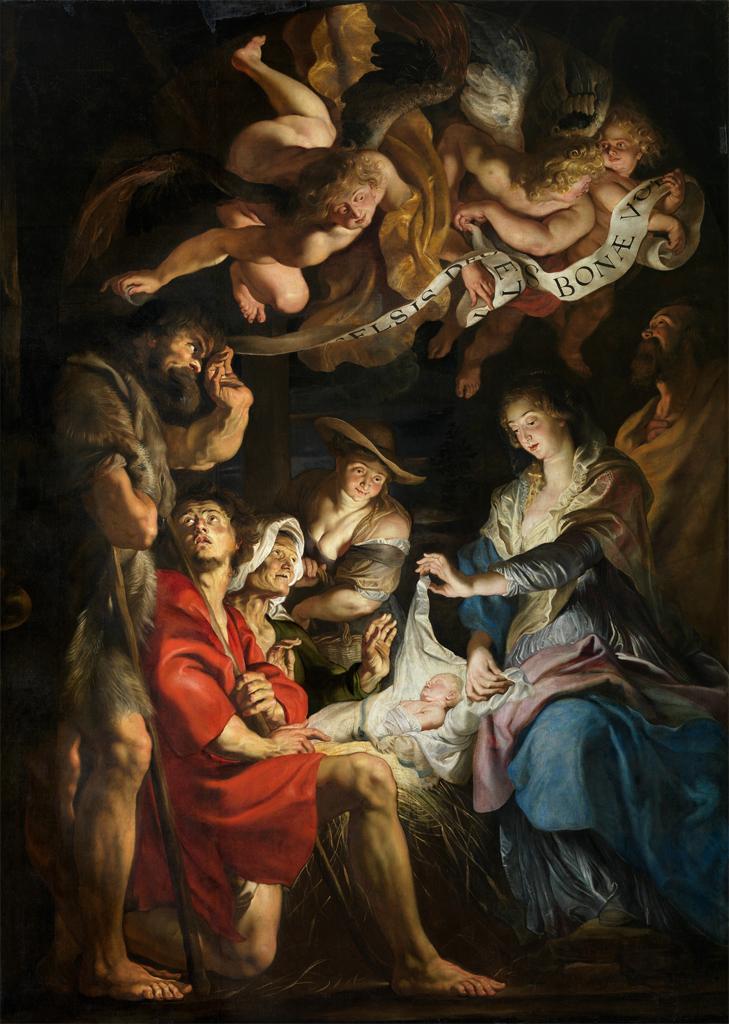 The French noël represents a tradition of popular Christmas celebration and rich source of melodies that became a preoccupation of French composers. The concert will feature Charpentier's delightful Messe de Minuit ('Midnight Mass'), written perhaps for Christmas 1694, based on ten of these popular carol melodies. The program will include Charpentier's oratorio In Nativitatem Domini, H.414, and the O Antiphons.
Choir of St. Luke in the Fields
with Baroque in the Fields, an orchestra of period instruments
Lecturer: Albert Bellefeuille
---
Thursday, February 6, 2020 at 8 PM
Music from the Court of Charles V
The remarkable Hapsburg dynasty, which at its peak ruled much of Europe and established the first truly global empire, is the inspiration for this program of music that would have been sung by the famed Capilla Flamenca during the reign of Charles V, in the first half of the 16th century. The concert will feature the sublime Missa Caro mea by Clemens non Papa, based on a motet by Pierre de Manchicourt, and motets by Manchicourt, Gombert, Crequillon and Clemens non Papa.
Choir of St. Luke in the Fields
Lecturer: Dr. Raymond Erickson
---
Thursday, March 12, 2020 at 8 PM
Johann Sebastian Bach's Motets
Bach's motets are some of the greatest – and most virtuosic – of all Bach's choral works. In particular, the large double choir works Singet dem Herrn and Der Geist Hilf represent Bach at his exuberant best. These motets contain some of Bach's most profound and intense music. As with virtually every other genre that he composed in, Bach brought motet composition to its pinnacle.
Choir of St. Luke in the Fields
with organ and cello
No lecture

#EarlyMusicMonth

---
Thursday, May 7, 2020 at 8pm

Pergolesi Rediscovered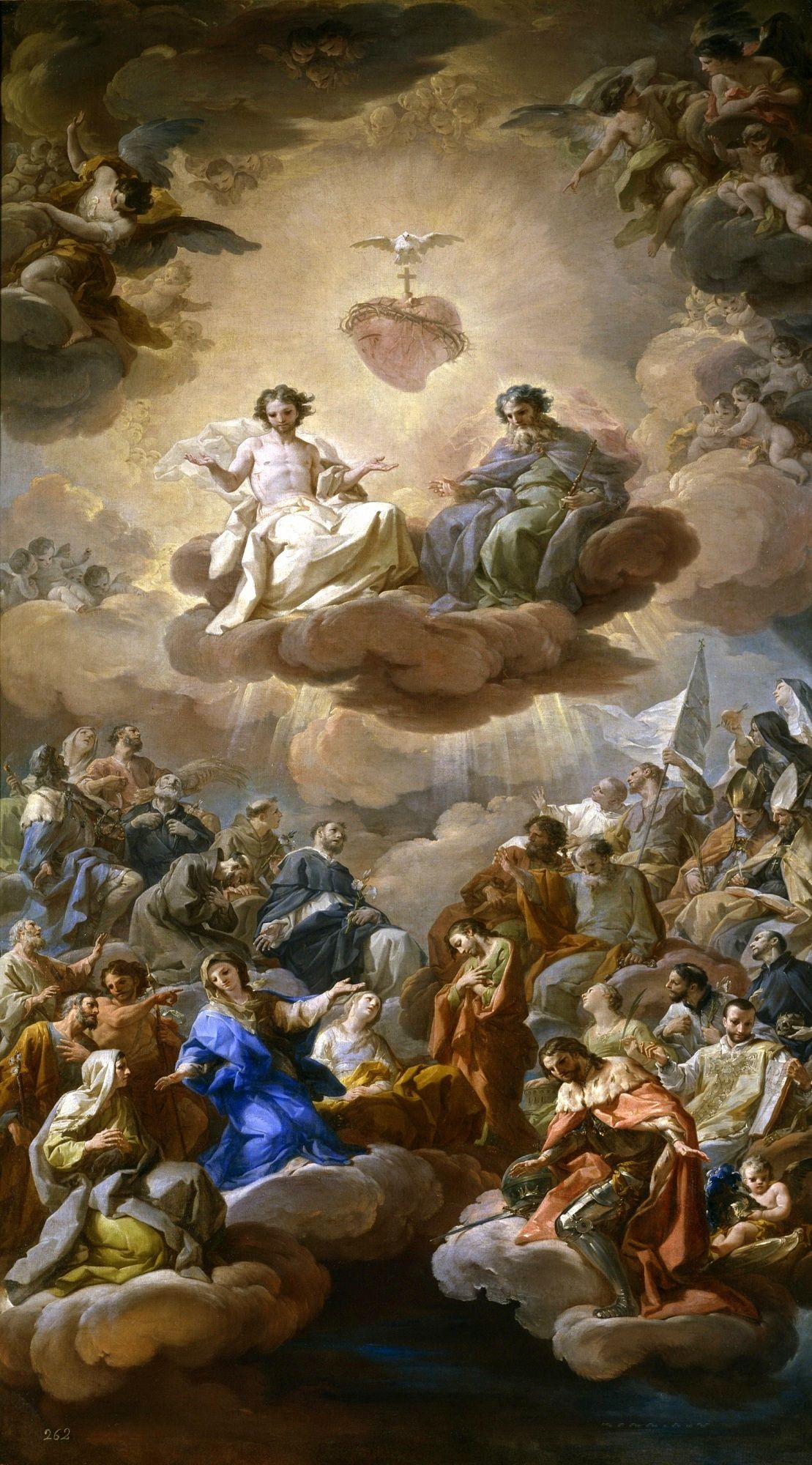 This concert will shed a new light on the great Italian composer Giovanni Battista Pergolesi, offering two masterpieces, lost for almost 300 years, in their first modern editions. These new editions of the Mass in D major and the motet Dignas Laudes are the outcome of recent musicological research carried out by the Centro Studi Pergolesi in Milan, and show a facet of Pergolesi – his energetic and solemn character – that complements and amplifies the dramatic and introspective moods of his most renowned sacred works.
Choir of St. Luke in the Fields
with Baroque in the Fields, an ensemble of period instruments
Lecturer: Dr. Sarah Davies
---

These programs are made possible by the New York State Council on the Arts with the support of Governor Andrew Cuomo and the New York State Legislature.

These program are supported, in part, by public funds from the New York City Department of Cultural Affairs in partnership with the City Council.